PAIN RELIEF ESSENTIAL OIL BLEND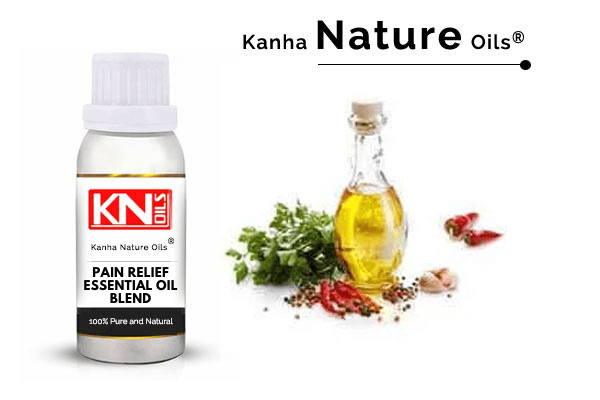 What is PAIN?
Pain is an uncomfortable feeling in the body. Most pains are caused by some sort of inflammation.
Description:
Few essential oils help in reducing the inflammation and thus soothes the muscle tension. Few have cooling effects.
Pain Relief essential oil blend is a CURATIVE or HEALING BLEND of eucalyptus, wintergreen, ginger, turmeric, and clove oil.
EUCALYPTUS OIL – It has a cooling effect on muscles and reduces pain.
WINTERGREEN OIL – It has the ability to fight nerve pain and improves blood circulation.
GINGER OIL – It soothes and reduces aches, such as headaches, migraines, back pain, and arthritis.
TURMERIC OIL – It stimulates blood circulation.
CLOVE OIL – It helps to reduce swelling. It has anti-inflammatory properties.
We just want our customers to see how our industry prices are simple & best fit for them. For this you need to be updated from our side on daily basis. Ask our updated latest catalog with latest pricing. One more thing! our three fundamentals never change. We are committed with best price, purity & inhouse variety manufacturing. Want to know what they are? Find it here.