APHRODISIAC ESSENTIAL OIL BLEND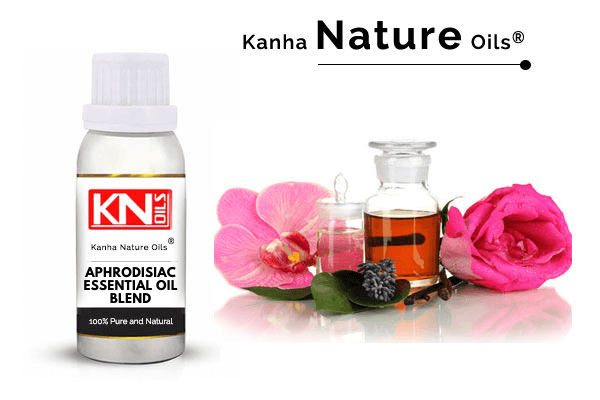 What is APHRODISIAC?
An aphrodisiac is any food or drug that arouses the sexual instinct, and more positive sexual experience.
Description:
Few essential oils can be linked to a more positive sexual experience. They can suggest sex to the mind, which in turn can help stimulate desire in the body (it aims to stimulate love senses).
APHRODISIAC ESSENTIAL OIL BLEND by KANHA NATURE OILS enhances the romantic experience. Its aroma helps to keep the flame alive in the couple.
The aphrodisiac is an ALLURING BLEND of ylang-ylang, sandal, rosewood, jasmine, and patchouli.
We just want our customers to see how our industry prices are simple & best fit for them. For this you need to be updated from our side on daily basis. Ask our updated latest catalog with latest pricing. One more thing! our three fundamentals never change. We are committed with best price, purity & inhouse variety manufacturing. Want to know what they are? Find it here.