CONFIDENCE ESSENTIAL OIL BLEND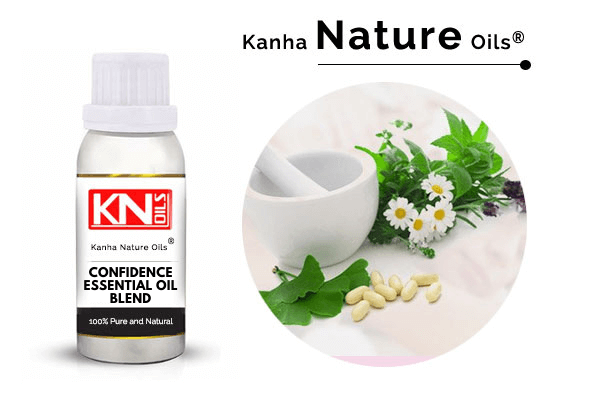 What is CONFIDENCE?
Confidence is a belief in self towards a successful life. It is the ability to meet life's challenges and then act accordingly.
KANHA NATURE OILS, CONFIDENCE ESSENTIAL OIL BLEND is prepared precautiously to regain a valuable asset in life that is confidence.
Description:
Confidence essential oil blend is an APLOMB BLEND of neroli, bergamot, orange, and ylang-ylang oil.
NEROLI OIL – It helps to restore the inner sense of calm. It has anti-inflammatory properties, reduces stress and anxiety.
BERGAMOT OIL – It can assist with sleep disorders by putting the user in a restful state. It helps to get refreshed and renewed and in uplifting negative moods to prevent depression.
ORANGE OIL – It is calming and anti-inflammatory. Create freshness and activeness.
YLANG YLANG OIL – It is an anti-depressant, calming, and sedative. It helps in lowering blood pressure and acts as an aphrodisiac.
We just want our customers to see how our industry prices are simple & best fit for them. For this you need to be updated from our side on daily basis. Ask our updated latest catalog with latest pricing. One more thing! our three fundamentals never change. We are committed with best price, purity & inhouse variety manufacturing. Want to know what they are? Find it here.