ANXIETY ESSENTIAL OIL BLEND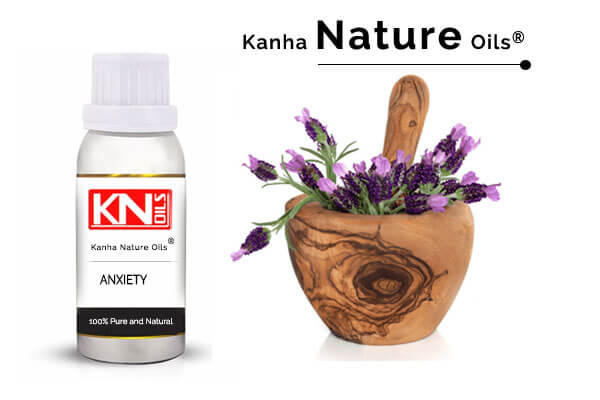 What is anxiety?
Anxiety is a feeling of nervousness and at times it is also excessive worry and fear for daily life situations.
KANHA NATURE OILS, ANXIETY ESSENTIAL OIL BLEND is one of the natural ways to reduce anxiety.
Description:
Anxiety essential oil blend by KANHA NATURE OILS is a DISTRESS BLEND formulated with Lavender, Clary sage, Lemon, and Rosemary essential oils. This blend relaxes the mind and increases your body's energy and strength. It keeps you at peace and acts as an excellent antidepression tool.
LAVENDER OIL – Lavender essential oil has calming, anti-depressant, harmonizing, and rejuvenating properties.
CLARY SAGE OIL – It has anti-anxiety, uplifting properties. It is an aid to deeper sleep.
LEMON OIL – Lemon is an ally to mind and spirit. It is effective in cases of depression and anxiety.
ROSEMARY OIL – It eases stiff, aching, tired muscles. It is effective in cases of headache and
mental fatigue
We just want our customers to see how our industry prices are simple & best fit for them. For this you need to be updated from our side on daily basis. Ask our updated latest catalog with latest pricing. One more thing! our three fundamentals never change. We are committed with best price, purity & inhouse variety manufacturing. Want to know what they are? Find it here.