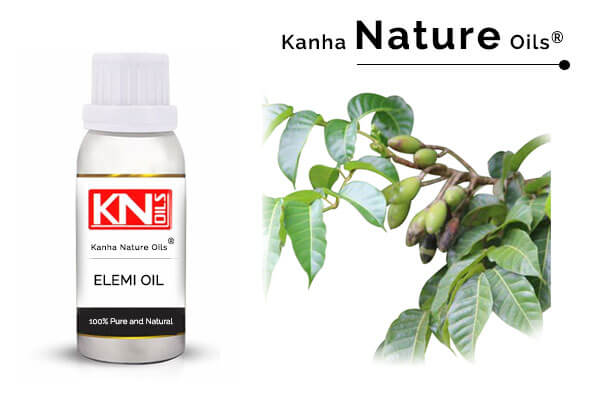 Botanical Name: Canarium luzonicum
CAS No.: 8023-89-0
EC No.: 307-636-0
FEMA No.: 2408
Flash Point (°C): 54
Refractive Index: 1.4780 to 1.4860 at 20°C
Specific Gravity: 0.8710 to 0.9160 at 25 °C
Optical Rotation (°): +45 to +85
Color: Yellowish
Solubility: Soluble in alcohol & oils, insoluble in water
Description:
Canarium luzonicum, commonly known as Elemi, is a tree native to the Philippines, but it is also found in South and Central America, Brazil, India, Australia, the Malay Peninsula, and the Moluccas.
Elemi resin is harvested mostly during the wet season when there is a greater flow of oleoresin. Elemi is a soft, fragrant oleoresin obtained from the trunk of trees. After collection, the oleoresin is cleaned to remove bark debris prior to steam distillation which yields 15% to 25% of elemi essential oil.

Odor profile:
Fresh, citrusy, and a little bit spicy.
Major Constituents:
Methyleugenol, Limonene, Elemol, a-Phellandrene, Elemicin, p-Cymene, a-Pinene, 1,8-Cineole.
Application:
~ Elemi essential oil is an ingredient in skin-care products like anti-aging, Moisturizing, anti-cellulite, rejuvenating dry skin, wrinkled and sagging skin by toning, and firming.
~ It is also stimulating, energizing, strengthening, antiseptic, and antimicrobial essential oil that can be used effectively with a wide range of conditions including respiratory tract infections, colds, coughs, wounds, muscular fatigue, and fungal infections.
Aromatherapy:
Elemi essential oil stimulates the thymus gland, which controls the immune system as well as the strength of the body and prevents harmful diseases. Inhalation of elemi essential oil can bring relief to respiratory problems. This oil also stimulates the nervous system which will improve overall health.
We just want our customers to see how our industry prices are simple & best fit for them. For this you need to be updated from our side on daily basis. Ask our updated latest catalog with latest pricing. One more thing! our three fundamentals never change. We are committed with best price, purity & inhouse variety manufacturing. Want to know what they are? Find it here.