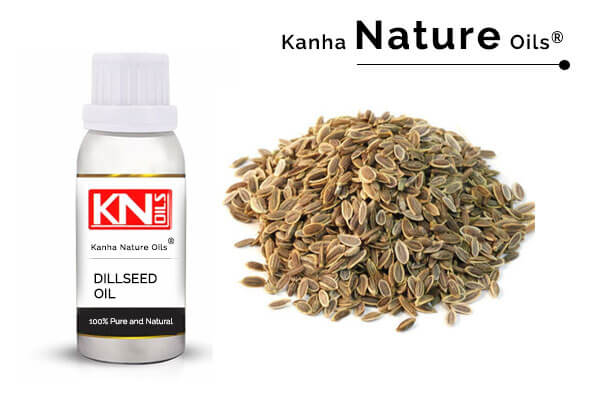 Botanical Name: Anethum graveolens
CAS No.: 8006-75-5
EC No.: 289-790-8
FEMA No.: 2383
Flash Point (°C): 57
Refractive Index: 1.4760 to 1.4820at 20°C
Specific Gravity: 0.8820 to 0.9140 at 25 °C
Optical Rotation (°): +70.0 to +90.0
Color: Pale yellow
Solubility: Soluble in alcohol & oils, insoluble in water
Description:
Dill is an aromatic annual herb, native to the eastern Mediterranean region and Southwest Asia. It has been widely cultivated throughout the world. Fruits are harvested at a stage when they are fully developed but still green, at this stage oil content 2.6-3.7%. When the color of fruits changes from green to dark grey, the oil content decreases to about 1.7%.
Dillseed oil is extracted by steam distillation, mainly from the seeds.
It is widely used in the food industry for flavoring foods and beverages. Main Chemical Constituents of the Essential Oil Derived from Dill seed are carvone, limonene, dihydrocarvone, carvacrol, p-cymen, α-phellandrene. Dill seed essential is having antimicrobial, antifungal, and antioxidant properties.

Odor profile:
Grass-like aroma
Major Constituents:
Limonene, Carvone, Dihydrocarvone, a-Phellandrene, Dihydrocarvone.
Application:
~ Dillseed oil can be applied in various therapeutic cases such as to Relieves flatulence and easing abdominal pain, Prevents fungal growth, Reduces pain sensation and Inhibits oxidation, etc.
~ It is strongly antiseptic; it inhibits the activity of several microorganisms.
Aromatherapy:
Inhalation and massage with carrier oil will give a Sedative, calming effect, reduces congestion, stimulates the action of the immune system, and reduces joint and muscle pain.
We just want our customers to see how our industry prices are simple & best fit for them. For this you need to be updated from our side on daily basis. Ask our updated latest catalog with latest pricing. One more thing! our three fundamentals never change. We are committed with best price, purity & inhouse variety manufacturing. Want to know what they are? Find it here.