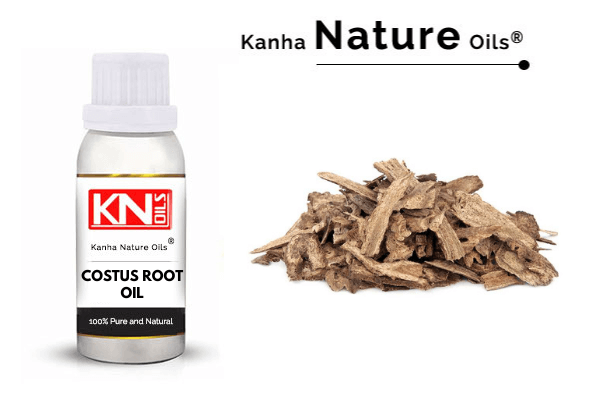 Botanical Name: Saussurea lappa
CAS No.: 8023-88-9
EC No.: 290-278-1
FEMA No.: 2336
Flash Point (°C): > 100.00
Refractive Index: 1.4760 to 1.4840 at 20°C
Specific Gravity: 1.0870 to 1.0990 at 25 °C
Color: Brownish yellow liquid
Solubility: Soluble in alcohol & oils, insoluble in water
Description:
Saussurea lappa is native to South Asian countries Europe, and North America. It grows on the moist slopes of the Himalayas at high altitudes.
In India, this is endemic in the subalpine region of Jammu – Kashmir, Himanchal Pardesh, Uttaranchal from altitudes of 3200-3800m.

The plant is cultivated as a medicinal plant. The essential oil is extracted from its root. The yield of its essential oil varies from 0.1 to 0.5%.
The principal constituents were dehydrocostus lactone, β-costol, 8- cedren-13-ol, costunolide, 4-terpinol, α-curcumene , elemol δ-elemene, α-costol, α-selinene and α-ionon .
Odor profile:
Herbaceous
Major Constituents:
Dehydrocostus lactone, β-costol, 8- cedren-13-ol, costunolide, 4-terpinol, α-curcumene , trans-Caryophyllene, Valerenol, and beta-Elemen.
Application:
~ Therapeutic Properties are Antiseptic, stimulant, antispasmodic, antiviral, tonic, carminative, expectorant, febrifuge, stomachic, and digestive.
~ It also works well in respiratory problems like cough and cold. Costus root oil is an excellent anti-bacterial agent.
~ It speeds up the healing process.
~ Costus oil relieves asthma, cough, and several intestinal problems such as diarrhea, dysentery, and flatulence.
~ Costus oil is generally used in the preparation of many fragrances applicable to cosmetics, soaps, detergents, and toiletries.
Aromatherapy:
Massage with Costus root oil is an excellent remedy for aging skin. It reduces sagging skin, fine wrinkles, and age spots up to a certain extent. It also helps to give skin a natural glow and lighten the tone of the skin. It also helps to overcome depression, nervous tension, and emotional stress.
We just want our customers to see how our industry prices are simple & best fit for them. For this you need to be updated from our side on daily basis. Ask our updated latest catalog with latest pricing. One more thing! our three fundamentals never change. We are committed with best price, purity & inhouse variety manufacturing. Want to know what they are? Find it here.