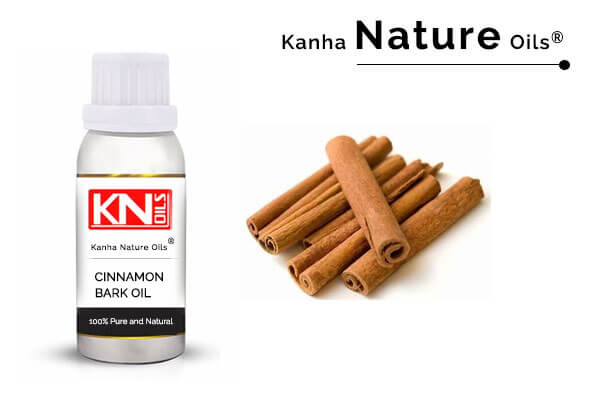 Botanical Name: Cinnamomum verum /Cinnamomum zeylanicum
CAS No.: 8015-91-6
EC No.: 283-479-0
FEMA No.: 2291
Flash Point (°C): 71.2
Refractive Index: 1.5680 to 1.5960 at 20°C
Specific Gravity: 1.0210 to 1.0340 at 25 °C
Optical Rotation (°): +70.00 to +80.00
Color: Brownish-yellow
Solubility: Soluble in alcohol & oils, insoluble in water
Description:
Originates in Sri Lanka, cultivated in Brazil, the Caribbean, Java, Madagascar, Vietnam, Myanmar, Indonesia, India, Bangladesh, and in tropical regions of the other part of the world. The harvest months for Cinnamon are generally May to August. The best time to harvest cinnamon bark is during a rainy season when bark can be easily peeled off.
Cinnamon bark oil is steam distilled from the bark and the yield of the oil is 0.5 – 1.8% %.
There is a difference between Cinnamon leaf oil and Cinnamon bark oil. Cinnamon leaf oil is phenol rich and contains a significant amount of eugenol and a smaller amount of the aldehyde cinnamaldehyde, whereas Cinnamon bark oil is high in cinnamaldehyde and contains smaller amounts of the eugenol. The other feature is that cinnamon bark oil is more pleasant than cinnamon leaf oil.
Therapeutically, Cinnamon bark oil tends to be warming, stimulating, and energizing.
Odor profile:
Peppery, earthy, and spicy
Major Constituents:
Cinnamaldehyde, Cinnamyl acetate, Linalool, Caryophyllene, Eugenol, p-Cymene.
Application:
~ Cinnamon bark oil is known to have many therapeutic properties like antibacterial, Anti-fungal, Anti-septic, Anti-inflammatory, Analgesic, Anti-spasmodic, Antioxidant, Anti-Rheumatic, Astringent, Anti-depressant, Warming, Energizing, Aphrodisiac, Immune-Boosting, Detoxifying, and Carminative.
~ Cinnamaldehyde present in the oil is responsible for warming, antibacterial and Anti-fungal. Cinnamyl acetate gives sweet, peppery, balsamic, spicy, and floral fragrance which is characteristic of the oil.
~ Similarly, Eugenol exhibits analgesic anti-inflammatory, anti-fungal, and antiseptic properties. 
~ Apart from this Cinnamon bark oil is used as an ingredient in toiletries, such as toothpaste, mouthwash, soap, Skin creams, and body lotions.

Aromatherapy:
This oil is used in aromatherapy and known to diminish the feelings of depression, anxiety, exhaustion, and strengthening immunity, thereby reducing the symptoms of flu and colds. The oil when used topically, effectively removes pain, stiffness in the muscle and joints, nourishes the skin, calms the dry skin, slows down the aging process, and revive skin tone.
We just want our customers to see how our industry prices are simple & best fit for them. For this you need to be updated from our side on daily basis. Ask our updated latest catalog with latest pricing. One more thing! our three fundamentals never change. We are committed with best price, purity & inhouse variety manufacturing. Want to know what they are? Find it here.