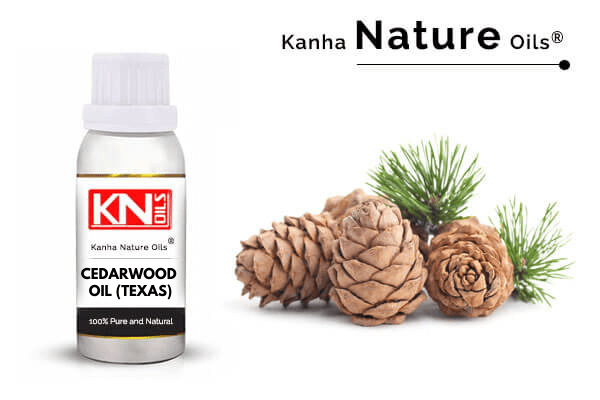 Botanical Name: Cedrus deodora
CAS No.: 68991-36-6
EC No.: 294-939-5
Flash Point (°C): 91.52
Refractive Index: 1.5070 – 1.5190 at 20°C
Specific Gravity: 0.9710 to 0.9820 at 25 °C
Optical Rotation (°): -22.00 to -38.00
Color: Golden pale yellow to brown
Solubility: Soluble in alcohol & organic solvents, insoluble in water
Description:
Cedar is an evergreen tree with a distinctive woody fragrance.
Cedarwood is native to the mountains of the western Himalayas and the Mediterranean region. Cedarwood oils are obtained from three main genera of the cedarwood family these are (i) Cedrus ( Moroccan and Indian oils) (ii) Juniperus (Texas and Virginia oils) and (iii) Cupressus (Chinese oils). Cedarwood oil, extracted from the foliage, woods, and roots of the cedar tree.
The essential oil of Cedarwood is prepared from wood chips and sawdust. The recovery of cedarwood oil (Texas) in the extraction process is 1.5 to 4.0%.
The characteristic odor of oil is due to the presence of p-methyl-d-3- tetrahydro acetophenone.
One benefit of cedarwood essential oil is that it contains cedrol. This compound provides oil with anti-inflammatory, antioxidant, and antifungal properties. Both cedrol and cedrene, in addition to sesquiterpenes, thujopsene, and widdrol, deliver all the medicinal values of cedarwood oil.

Odor profile:
woody, slightly camphoraceous, and smoky
Major Constituents:
α-cedrene, cedrol, thujopsene, caryophyllene, and cadinene
Application:
~ The properties of cedarwood oil (Texas) are antibacterial, antiseptic, antifungal, antispasmodic, astringent, tonic, diuretic, expectorant, sedative, fungicidal, insect repellent, and insecticidal. These properties of cedarwood oil make it useful for the preparation of a wide range of products.
Aromatherapy:
Cedarwood oil (Texas) is beneficial for scalp and hair health. Hair re-growth aromatherapy oil can be prepared by combining Cedarwood oil, Lavender oil, Rosemary oil, jojoba oil, Grapeseed oil, and Thyme oil. Regular massaging of this aromatherapy blend into the scalp will give better results. The oil also helps to moisturize the scalp, which means that it can reduce the effects of dandruff.
We just want our customers to see how our industry prices are simple & best fit for them. For this you need to be updated from our side on daily basis. Ask our updated latest catalog with latest pricing. One more thing! our three fundamentals never change. We are committed with best price, purity & inhouse variety manufacturing. Want to know what they are? Find it here.