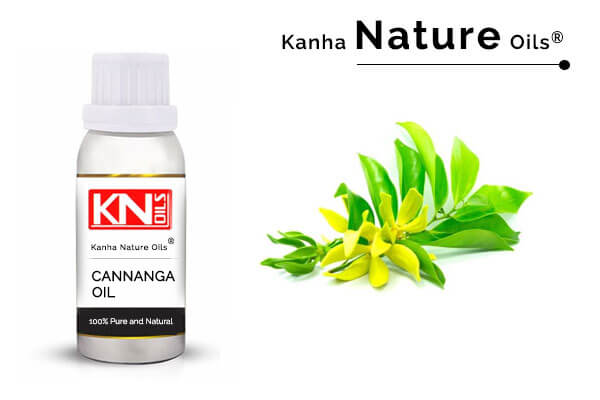 Botanical Name: Cananga Odorata var. macrophylla
CAS No.: 68606-83-7
EC No.: 297-681-1
FEMA No.: 2232
Flash Point (°C): 78
Refractive Index: 1.4948 to 1.5062 at 20°C
Specific Gravity: 0.90580 to 0.9224 at 25 °C
Optical Rotation (°): -16.00 to -28.00
Color: Pale yellow
Solubility: Soluble in alcohol & oils, insoluble in water
Description:
Cananga is a tropical tree native to Southeast Asia. It also grows on the islands of the Pacific and the Indian Ocean, as well as in Australia. It is commonly grown in Madagascar, Polynesia, Melanesia, Micronesia, and the Comoros Islands.
Cananga oil is extracted from mature freshly harvested Cananga odorata flowers. The oil content is about 0.5 to 2%.
It has a quite high economic value in the world market. Cananga and ylang-ylang are members of the family Annonaceae. Both are belonging to the same genus " Cananga". This is very surprising that their species are also similar and both are "odorata" species. The only distinguishing feature that differentiates these two is in the addition of the words var. genuina to ylang ylang's botanical name and the addition of var. macrophylla to cananga's botanical name.
Cananga Essential Oil is sometimes used as a substitute for Ylang Ylang Oil in the fragrance industry. Cananga Oil is a little bit similar to Ylang Ylang Oil, but it is less floral. Both Cananga oil and Ylang Ylang oil have different chemical compositions and their therapeutic uses are also different. In perfumery, it is used as a middle note.
Odor profile:
Floral, sweet, and slightly woody
Major Constituents:
Caryophyllene, Linalool, delta-Cadinene, Geranyl acetate, germacrene, and Para-cresyl methyl ether
Application:
~ The presence of beta-caryophyllene and germacrene both are antioxidants and their presence indicates the oil is a powerful antioxidant and cellular health-supporting properties.
~ Cananga oil is valued for its fragrance and application in the manufacturing of skincare products.
~ Cananga essential oil can be used in insect bites also.

Aromatherapy:
The essential oil is used in aromatherapy to remove anxiety, depression, and stress. It is believed to relieve high blood pressure and normalize sebum secretion for skin problems. It is also considered to be an aphrodisiac.
We just want our customers to see how our industry prices are simple & best fit for them. For this you need to be updated from our side on daily basis. Ask our updated latest catalog with latest pricing. One more thing! our three fundamentals never change. We are committed with best price, purity & inhouse variety manufacturing. Want to know what they are? Find it here.