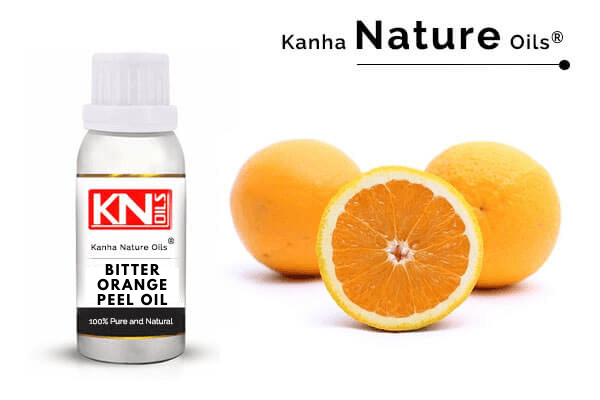 Botanical Name: Citrus aurantium
CAS No.: 68916-04-1
EC No.: 277-143-2
FEMA No.: 2823
Flash Point (°C): 48.86
Refractive Index: 1.4745 to 1.4768 at 20°C
Specific Gravity: 0.8442 to 0.8520 at 25 °C
Optical Rotation (°): +88.00 to +98.00
Color: pale brownish yellow to orange liquid
Solubility: Soluble in alcohol & organic solvents, insoluble in water
Description:
Bitter orange is native to Southeast Asia and has been spread by humans to many parts of the world. Today, bitter orange trees are cultivated for the production of essential oil in several countries including Brazil, China, Dominican Republic, Guinea, Haiti, India, Jamaica, Mexico, Paraguay, Spain, Taiwan, the West Indies, and North Africa.
Bitter orange is a tree up to 6-meter height, having leathery leaves and white aromatic flowers.
Its essential oil is obtained from the peel of Citrus aurantium fruits. The essential oil yield varies from 1 to 2% with a fresh, bitter fruity citrus aroma similar to that of sweet orange.
Odor profile:
Bitter fruity citrus
Major Constituents:
limonene, linalool, Linalyl acetate, camphene, myrcene, pinene, cymene, ocimene
Application:
~ Bitter Orange peel oil is extensively used by the fragrance and flavor industries.
~ Essential oils of bitter orange peel have antimicrobial activities because of the presence of a high amount of oxygenated monoterpenes such as linalool, alpha terpineol, and linalyl acetate.
~ Bitter Orange peel essential oil is beneficial for the digestive system.
~ It is also useful in winter for colds and flu.
Aromatherapy:
Orange oil has a soothing, uplifting effect on the emotions and a mild sedative action. It is Useful in stress, anxiety-related disorders, and insomnia.
We just want our customers to see how our industry prices are simple & best fit for them. For this you need to be updated from our side on daily basis. Ask our updated latest catalog with latest pricing. One more thing! our three fundamentals never change. We are committed with best price, purity & inhouse variety manufacturing. Want to know what they are? Find it here.