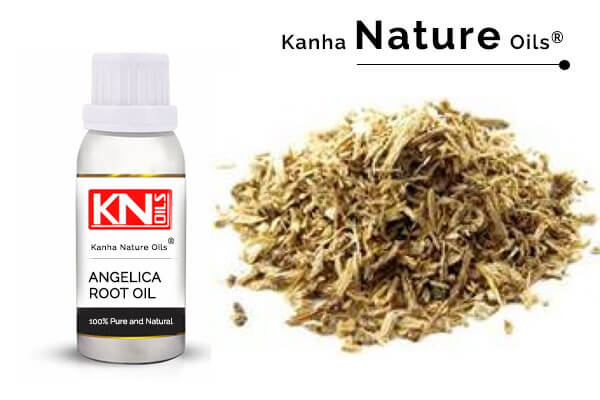 Botanical Name: Angelica archangelica
CAS No.: 8015-64-3
FEMA: 2088
EC Number: 283-871-1
Color: Pale yellow
Flash Point (°C): 44
Refractive Index: 1.4690 to1.4780 at 20°C
Specific Gravity: : 0.8500 to 0.9100 at 25 °C
Optical Rotation (°) : 0 to 46
Solubility: Soluble in alcohol organic solvents, insoluble in water
Description:
A large hairy plant with umbels of white flowers. Native to Europe and Siberia. Angelica is more common in the northern parts of the world, in Central and Western Europe, Greenland, Northern, and Eastern Europe to eastern Siberia. In Asia, it is common in eastern Middle Asia.
Oil is extracted from the root. Roots contain 0.5−1.0%, A number of sources indicate that Angelica Root Essential Oil may help fight infections, stimulate the immune system, and help motivate the elimination of toxins.

Odor profile:
Fresh, peppery, woody, and herbaceous.
Major Constituents:
Pinene, Camphene, Sabinene, careen, Myrcene, Limonene, terpinene, phellandrene,cis−β−ocimene, bornyl acetate, terpineol, and cymene.

Application:
~Angelica root oil is Antispasmodic, aphrodisiac, carminative, diuretic, stimulant, and a general tonic.
~It is used as a flavoring in food and beverage.
~It can also be used in respiratory ailments and is a great help in stomach related problems; including nausea, dyspepsia, flatulence, and indigestion.
Aromatherapy:
ANGELICA ROOT OIL is used towards combating anxiety, stress, and exhaustion. In skin care, it can be used to reduce skin irritation, muscle, joint pain, and psoriasis
We just want our customers to see how our industry prices are simple & best fit for them. For this you need to be updated from our side on daily basis. Ask our updated latest catalog with latest pricing. One more thing! our three fundamentals never change. We are committed with best price, purity & inhouse variety manufacturing. Want to know what they are? Find it here.