HEALTHY LIFESTYLE WITH NATURAL ESSENTIAL OILS
All of us wish to be healthier, look better, and live better in all stages of life, where health comes first which directly affects our personal happiness. Therefore, people are now more willing to pay the additional cost for a healthier lifestyle.
Indeed, we can maintain our all good intentions for living a healthier lifestyle to balance our physical, emotional, mental, social, and spiritual self i.e. overall wellness by incorporating Essential oils in our routine life.
We all (as a consumer) are getting aware, health-conscious, and always look for the products which do offer several health benefits, do not have any side effects, and have no-risks on our bodies. Therefore, the inclination of consumers towards natural, herbal, and organic products has been increasing.
ESSENTIAL OILS and its allied products offer several health benefits and have no major side effects too.
Essential oil is extracted from the resources gifted by nature to us like;
plants,
trees,
vegetables,
spices,
fruits,
grasses,
flowers,
woods,
nuts, and many more.
Also, lots of plants are full of some important and useful compounds which hold many natural actions (antioxidant, anti-inflammatory, antimicrobial, etc…) and benefits.
Simultaneously, Essential oils from various potentially beneficial plants carry much stronger odor than the plants they extracted from and hold privileged-active ingredients.
Consequently, Essential oils and its inherent compounds have all desired (by consumers) attributes to contribute to health maintenance and well being.
As a result, Essential Oils have great commercial interest in many industries like;
Aromatherapy,
Spa and Relaxation
Pharmaceuticals industry,
Fragrance & Flavor industry,
Agriculture,
Cosmetic & Soaps industry,
Household and Domestic cleaning products industry,
Food & Beverages (drink) industry,
Mosquito and bug repellant Industries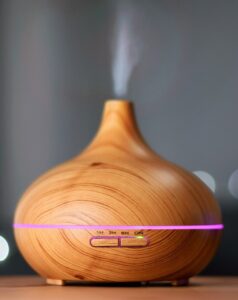 Like cosmetic and personal care industry creates a perfume to add value to their cream, body wash, hand wash, etc. and maybe as a source of 'antioxidants' in their beauty care products. Similarly, the aromatherapy industry, to diffuse these essential oils and its fragrance into the air for different purposes like to make the atmosphere fragrant or inhaling its vapors with the belief of its benefits like inhaling menthol for decongestion, massaging the body(with a carrier oil).
So the industries like Hindustan Unilever, P&G, and Colgate-Palmolive, etc. using Essential oils and its active ingredients for various applications and launching natural & herbal products for this market niche with the promotional campaigns of their benefits.
We extract many useful Essential oils, compounds at our facility in the name of KANHA NATURE OILS at BAHADURGARH, and supply to different Industries across the globe as per buyer's requirements and applications.
In favor of better understanding, we are taking a few examples of some essential oils manufactured by us and their benefits for overall wellness.
One of the most important aromatic and soothing essential oil is extracted from ROSEMARY HERB known for its health benefits and often used in aromatherapy.
ROSEMARY ESSENTIAL OIL can relieve pain
ROSEMARY ESSENTIAL OIL can cure indigestion
According to a new study, presented at the British Psychological Society Annual Conference in Brighton, a whiff of lovely rosemary oil can help in IMPROVING YOUR CHILD'S MEMORY.
Also, ROSEMARY ESSENTIAL OIL is known to increase concentration, relieve stress and lessen mental fatigue. A regular dose of aromatherapy and the lovely fragrance can rejuvenate your senses and make your brain active.
HOW TO USE ROSEMARY ESSENTIAL OIL
It is suggested that you mix 4 to 5 drops ROSEMARY OIL with coconut oil and massage it on your upper neck daily. ROSEMARY AROMATHERAPY can help in bringing down your anxiety and stress levels.
CHAMOMILE herb can be used for countless things; it has a very nice fragrance too.
CHAMOMILE can help if you have trouble falling asleep.
CHAMOMILE promotes mental calmness.
CHAMOMILE can also help you deal with anxiety disorders.
CHAMOMILE has analgesic properties that help to relieve pain.
CHAMOMILE helps to improve digestion.
CHAMOMILE ESSENTIAL OIL powerful antiseptic and antibiotic properties are helpful to prevent infection.
ALTHOUGH THERE ARE DIFFERENT WAYS OF TAKING THIS HERB, IT WORKS BEST AS A BEDTIME TEA.
LAVENDER can be found in many part of the world as it grows in different environments. It is a very helpful herb and known for its sweet scent.
It is multipurpose oil having anti-inflammatory, anti-fungal, antiseptic, anti-depressant, anti-bacterial, anti-microbial properties.
It promotes relaxation, treats anxiety, fungal infection, depression, insomnia, eczema, nausea and menstrual cramps.
How to use Lavender and its oil
One can take a cup of lavender tea before bed. It will promote relaxation.
Lavender can be soaked in a warm bath with lavender essential oil while bathing or can spray its mist over the pillow to enhance the calming effect.
Essential oils are not meant to be swallowed. Essential oils can be inhaled or diluted and applied to the skin. They may stimulate your sense of smell or have medicinal effects when absorbed.
Some Popular Essential oils for a healthy lifestyle…
There are a number of essential oils, being extracted and traded all over the world, and available for everyone. Interestingly each essential oil has its own unique fragrance and potential health benefits.
We should extend our gratitude to mother earth and nature, which provide us so many natural resources to be used by humans for their well being.
Apart from the three examples of essential oil given above with their possible uses and benefits, below is the list of seven more essential oils which are shortly narrated with their associated health benefits;
PEPPERMINT: used to boost energy and aid digestion
SANDALWOOD: used to calm nerves and help with focus
ROSE: used to improve mood and reduce anxiety
YLANG-YLANG: used to treat headaches, nausea, and skin conditions
TEA TREE: used to fight infections and boost immunity
JASMINE: used to help with depression, childbirth, and libido
LEMON: used to aid digestion, mood, headaches, and more
SAFETY AND PRECAUTIONS;
Using essential oil is considered to be safe by and large. Also, one can use Essential oils harmlessly, by inhaling or applying to the skin with a compatible carrier oil or base oil, as a preventive measure or for minor health problems.
To some people, it may cause some side effects like skin rashes if applied directly to the skin.
As stated above Essential oil must not be swallowed and eaten. Doing something with little knowledge and the off the cuff may be dangerous.
It is recommended to study, understand properly before using, and choose on the basis of purity, quality, and reliable source of supply.
In this article, we tried to explain some important and basic knowledge of essential oils for a healthy lifestyle. We shall keep on sharing such knowledgeable articles with you.
Best Regards,
Web pages and Magazine referred for the information shared in the above articles are following –
http://www.cosmeticsdesign-asia.com/hot-topics/GreenCosmetics/Natural-ingredients-in-India
https://www.medicalnewstoday.com/articles/326732#summary
https://www.ncbi.nlm.nih.gov/pmc/articles/PMC5456241/
https://www.decleor.com/en/oil-effects/anti-inflamatory/chamomile.html
https://www.verywellmind.com/lavender-for-less-anxiety-3571767
https://www.healthline.com/nutrition/what-are-essential-oils#bottom-line